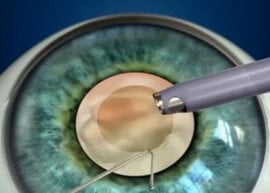 Cataract treatment involves the state-of-the-art and high-tech methods of conservative, surgical, and laser treatment at Eximer Ophthalmology Clinic in Kyiv and Odesa. Cataract has become one of the most common eye diseases these days. It is believed that if people lived to 90 years old, then 100% of the population would face this disease. As for Ukraine, approximately 60% of the population over 60 years old currently have cataracts.
Whether a person should undergo cataract treatment or just be observed by a doctor, we recommend visiting an ophthalmologist who can provide an accurate diagnosis and make recommendations after a comprehensive test.
If the disease causes discomfort and inability to perform usual activities, then the doctor can recommend cataract extraction in Kyiv, Odesa (Ukraine). These are the cities where branches of Eximer Ophthalmology Clinic are located.
What is the way a person with cataracts sees?
A cataract is a lenticular opacity, the natural lens of the human eye. The lens is located behind the iris and is transparent when healthy. Because of its transparency, a person sees objects clearly and distinctly at a far and close distance. In the case of lens opacity, this phenomenon is called a cataract.
Typical signs of cataracts:
Blurred vision;
Frequent change in glasses with high diopters;
Alterations in color perception;
Temporary improvement in vision, and then a sharp drop in vision.
A person can only acknowledge the eyesight worsening, but the true cause can only be diagnosed by a doctor after a comprehensive test.
Risks of delayed cataract treatment
If a cataract is not treated, there is a risk of developing a dangerous complication, secondary glaucoma. The lens not only becomes opaque but also increases in size (swells up), which disturbs the fluid outflow and raises the intraocular pressure. With glaucoma, the optic nerve and other eye structures experience an increased strain, the blood supply to the eye is disrupted, and the signals stop reaching the cerebral cortex, making the eyesight and peripheral vision impaired. Visual performance once lost in glaucoma can no longer be restored.
Consequences of ignoring cataract treatment
A prominent ophthalmologist, Academician Svyatoslav Fyodorov, once described the cataract treatment quite well: "Cataract is not a pear. You don't have to wait till it matures, but have surgery as soon as it causes vision deterioration". Otherwise, cataract leads to complete blindness. However, lens replacement can help a patient regain his/her sight in just 10-15 minutes. In our operating room, we often have cases where a patient couldn't see for years and then literally gets up from the table and becomes sighted as with a wave of a wand.
Another reason for such a treatment arises from the fact that cataracts can lead to comorbid ocular conditions. For example, the lens can become opaque and enlarged, obstructing the fluid outflow in the eye and causing secondary glaucoma. Therefore, it is crucial to visit an ophthalmologist in time to detect the disorder at an early stage and begin treatment.
Why can't cataracts be treated without surgery?
Unfortunately, there are no conservative proven methods of cataract treatment. Neither vitamin drops, electrical stimulation, nor light therapy can cure this condition. Well, just imagine how you can bring back the transparency of a blurred protein (and the lens is, in fact, a protein structure). That would be like boiling an egg and then trying to make it raw again. This is impossible in today's world. Therefore, the only effective method to overcome cataracts is surgery and lens replacement with an artificial intraocular lens. Today, cataract surgery, as defined by the WHO, is the most rehabilitative surgery worldwide.
Cataract diagnostics
A cataract is an easy-to-diagnose condition by a routine test with a dilated pupil. This is the only way an ophthalmologist can use a biomicroscope to look at the eye lens and detect opacities indicating the onset of the eye disease.
Cataracts impair the light transmission, so the image may be distorted or the color perception may change. The vision gets worse and it becomes more difficult to cope with such activities as reading, driving a car, especially in bright light.
If there is any suspicion of cataracts or other visual impairment, a person should be examined by an ophthalmologist. Actually, there is a WHO recommendation that people over 40 years old should be examined by a specialist once a year.

st. Delovaya (Dimitrova) d. 5-B
+38 (044) 238-68-00
+38 (096) 238-68-00


Indications for cataract treatment
An impaired habitual activity is the major indicator for cataract treatment. What does it mean? It becomes difficult for the driver to control the car, for the pilot to operate the plane, for the seamstress to work at the sewing machine. So, it is not the visual acuity or the degree of cataract maturity that are the main indications for cataract extraction, but the discomfort a person experiences in his/her daily activities.
Quite often cataract surgery is performed when there are minimal opacities of the lens, which are located rather unfavorably, for example, in the very center of the eye. And when the pupil narrows in bright light, the tiny opacity prevents a person from performing everyday activities, such as working on the computer, cooking, and reading.
Contraindications for cataract extraction
There are no consummate contraindications for cataract extraction. The basic rule is that each surgery must be preceded by a thorough diagnostics and examination of the patient. Only then the surgeon decides whether the operation is to be performed. What are the exceptions?
Lens replacement surgery is not performed:
When chronic diseases are exacerbated and there is an acute inflammatory or infectious process in the body.
After a recent stroke or heart attack.
When there are oncological eye conditions.
In some mental disorders associated with possible inadequate behavior of the patient during surgery.
Meanwhile, it is worth emphasizing that age is not a contraindication for surgery. At our clinic, lens replacement has been performed for patients in their 80s, 90s, and even 100s. Thus, it is a great relief for elderly people to be able to see well and perform their vital functions independently.
Getting ready for cataract surgery
Getting ready for cataract surgery takes significantly more time than the surgery itself. After a check-up and a decision regarding surgery, a person must undergo a series of examinations. This includes general blood analysis, consultations with related specialists, and photofluorography as required by the Ministry of Health in our country. In fact, this is the right thing to do, because people rarely consult a doctor, and concomitant diseases can affect the result of surgery and visual acuity.
On the surgery day, a person spends 1.5-2 hours in the clinic, with over an hour of preparation (examination, paperwork, payment, pupil dilation). The surgery itself takes from 2 to 15 minutes, depending on the state of vision and concomitant eye conditions.
Benefits of cataract treatment at Eximer Ophthalmology Clinic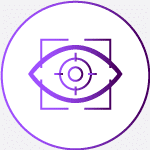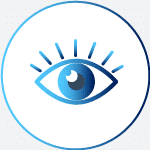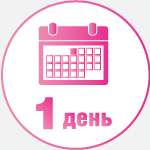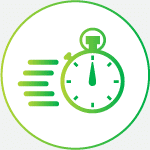 Eximer Ophthalmology Clinic has been operating in Ukraine for over 22 years. We were among the pioneers in introducing all state-of-the-art techniques for the treatment of ophthalmologic diseases. One of the clinic's priorities is cataract extraction. We know all about this condition and know how to treat it. By entrusting us with your eyesight, you can be sure of quality results.
Why cataract treatment in Odesa and Kyiv should be performed at Eximer Ophthalmology Clinic:
We provide all the cutting-edge cataract extraction techniques.
We cooperate only with the world's best manufacturers of microsurgical equipment and intraocular lenses.
Cataract surgery is performed within 1 day.
We use only drop anesthesia.
Before the surgery, you have a consultation with our experienced anesthesiologist. He will accompany you during the operation and afterward.
The cost of surgery includes all consumables, as well as medications that the patient needs in the follow-up period.
Our attending physician is in touch with you 24 hours after surgery.
Our clinics are located in major Ukrainian cities. Cataract extraction can be performed in Kyiv.
Cataract surgery is performed by eye surgeons with vast experience, who have performed thousands of successful surgeries.
Cataract treatment methods
Cataract surgical treatment
Contemporary cataract surgery by phacoemulsification method consists of a tiny incision in the eye membrane which does not exceed 2 mm. Then the front lens capsule is dissected, and the lens is crushed to a fine particle by ultrasound. The blurred protein masses are then extracted from the eye using an ultrasound probe.
Then an intraocular lens is implanted inside the eye, which unfolds in the eye cavity and takes its place. The vision is restored almost immediately when the patient gets up from the table. The entire cataract surgical treatment lasts from 2 to 15 minutes.
Cataract surgery
Previously, cataracts were only extracted when a person had total blindness. This was caused by turning the lens from transparent to opaque, and the surgeon could see it clearly during the operation. Nowadays, modern equipment, surgical microscopes, and the latest technology make it possible to perform such a procedure as cataract surgery in the early stages, if it is recommended by the doctor.
Stages of cataract surgery
Cataract surgery lasts from two to fifteen minutes. It consists of the following stages:
A micro-incision less than 2 mm is made in the front lens capsule. This incision is self-sealing and does not require sutures.
Then an ultrasound probe is inserted into this incision, and the lens is crushed to a fine particle.
The remains of the crushed lens are removed from the eye by aspiration (suction) using an ultrasound tip.
An intraocular lens (IOL) is inserted through the same incision, which is unfolded in situ and takes the central position.
The eye area is treated with disinfectant at the beginning and at the end of the surgery.
Anesthesia during surgery
The modern level of cataract surgery offers droplet anesthesia. In some cases, anesthetics are injected into the eye.
While preparing for surgery, the patient always consults with an anesthesiologist, who determines the most appropriate anesthetic medications. The anesthesiologist is also present in the operating room with the patient throughout the surgery, monitoring blood pressure, pulse, and other readings.
After surgery, the patient is supervised by an anesthesiologist for the first half an hour to monitor his/her condition.
Results of cataract surgery
Many patients before the surgery could hardly see even light for a long time, while after the lens replacement, their vision returns instantly. Often people regret that they spent many years in half-light.
Useless to say, your eyesight after surgery can be even better than it was in your youth. Why? Well, the point is that the patient may have been nearsighted or farsighted in his/her youth. Whereas, modern technologies of using special lens allow obtaining excellent vision, the ability to see at different distances both close and far at the same time. In addition, the implanted lens does not change its properties for decades.
Rehabilitation after surgical cataract extraction
Restrictions after cataract surgery are minimal. That is, from the first minutes following cataract surgery, the patient can bend over, cook food, take a shower, drive a car, read, work on the computer, watch TV, etc.
There are several restrictions after cataract surgery:
Do not touch the eye with your hands for the first three days. The incisions will heal within this period and the chance of infection is minimal.
Do not lift more than 15-20 kg.
Put drops as recommended by your doctor.
If something goes wrong, for example, the eye becomes red, painful, vision deteriorates, secretions appear, every patient can call the doctor on duty and get a consultation or the necessary treatment.
Secondary cataract treatment
Secondary cataract can be significantly delayed. Still, 5 to 15% of patients face secondary cataract three to five years after cataract surgery, which causes visual impairment.
Secondary cataracts can be treated fairly quickly without anesthesia or tests, using a special laser. This procedure is so simple that in the UK, for instance, even nurses can do it. Right after secondary cataract treatment, the vision is restored and the problem no longer bothers the patient.
Find out more about secondary cataract treatment at Eximer Ophthalmology Clinic.
One-step cataract and glaucoma treatment
Unfortunately, vision disorders can get worse with age, and in addition to cataract, a patient may be diagnosed with other conditions requiring priority in their treatment.
First of all, surgery should be preceded by a comprehensive test and consultation with a retinal specialist (retinologist).
One-step cataract and glaucoma treatment depends on the cause of the glaucoma. If the disease occurred due to the cataract onset, the so-called secondary glaucoma, then the intraocular pressure may normalize after the lens replacement.
If cataracts have progressed due to glaucoma, Eximer Ophthalmology Clinic can offer you two surgeries at the same time:
— Glaucoma treatment with a non-penetrating deep sclerectomy, which restores the fluid outflow in the eye;
— Cataract treatment with phacoemulsification and lens replacement.
Both surgeries are performed with drop anesthesia, without sutures, and do not require hospitalization.
Reasons for not being afraid of surgery?
Often patients postpone addressing the problem, but cataract is a pretty harmful disease, and treatment should be immediate. Waiting for the disease to develop is dangerous because over time the lens nucleus thickens and is harder to manipulate. In addition, you will waste much time living with poor vision. After all, only complete vision can ensure a high-quality life.
Eximer Ophthalmology Clinic in Kyiv and Odesa focuses on cataract surgery, so we have all the facilities for the successful treatment of this condition. By entrusting your eyesight to us, you can be sure that all the processes will be carried out at the highest level using modern equipment and quality consumables. To perform cataract extraction in Kyiv and Odesa, address for the help to our ophthalmological center.
Where can I have cataract surgery?
If you live in cities such as Kyiv, Fastiv, Bila Tserkva, Irpin, Boryspil, Brovary, Obukhiv, Chornomorsk, Bilhorod-Dnistrovskyi, (Ukraine), then you should contact an ophthalmology clinic specializing in cataract surgery. Eximer Ophthalmology Clinic is a leader in cataract surgery and we can offer you all conditions for the successful treatment of this condition.
How much does cataract surgery cost?
The cost of cataract surgery depends on the chosen lens and surgical technique. You can find out more about the cost of services in the Prices section of the center's website.
How long before I can have cataract surgery on my second eye?
There is no need to hurry up with the surgery on the second eye. We recommend having surgery on one eye, waiting for complete healing and restoration of your vision, and then, at the doctor's recommendation, operating the second eye. It is commonly recommended to do such an intervention after 3-4 weeks.
What shall my lifestyle be like after cataract extraction?
The recovery period after cataract extraction takes 2 weeks at most. After this period, we withdraw all physical restrictions, including the prohibition to swim, work in the garden, and train. There are no visual restrictions almost since the very first day.