«Eximer KIDS» Pediatric Ophthalmology in Brovary
The pediatric ophthalmology «Eximer KIDS» is already available in the city of Brovary. The new branch of the ophthalmic clinics «Eximer» is located at: Brovary, Symonenko Street, 30, Krona Park Residential Complex.
Now, high-quality ophthalmic services for children are available without leaving the city.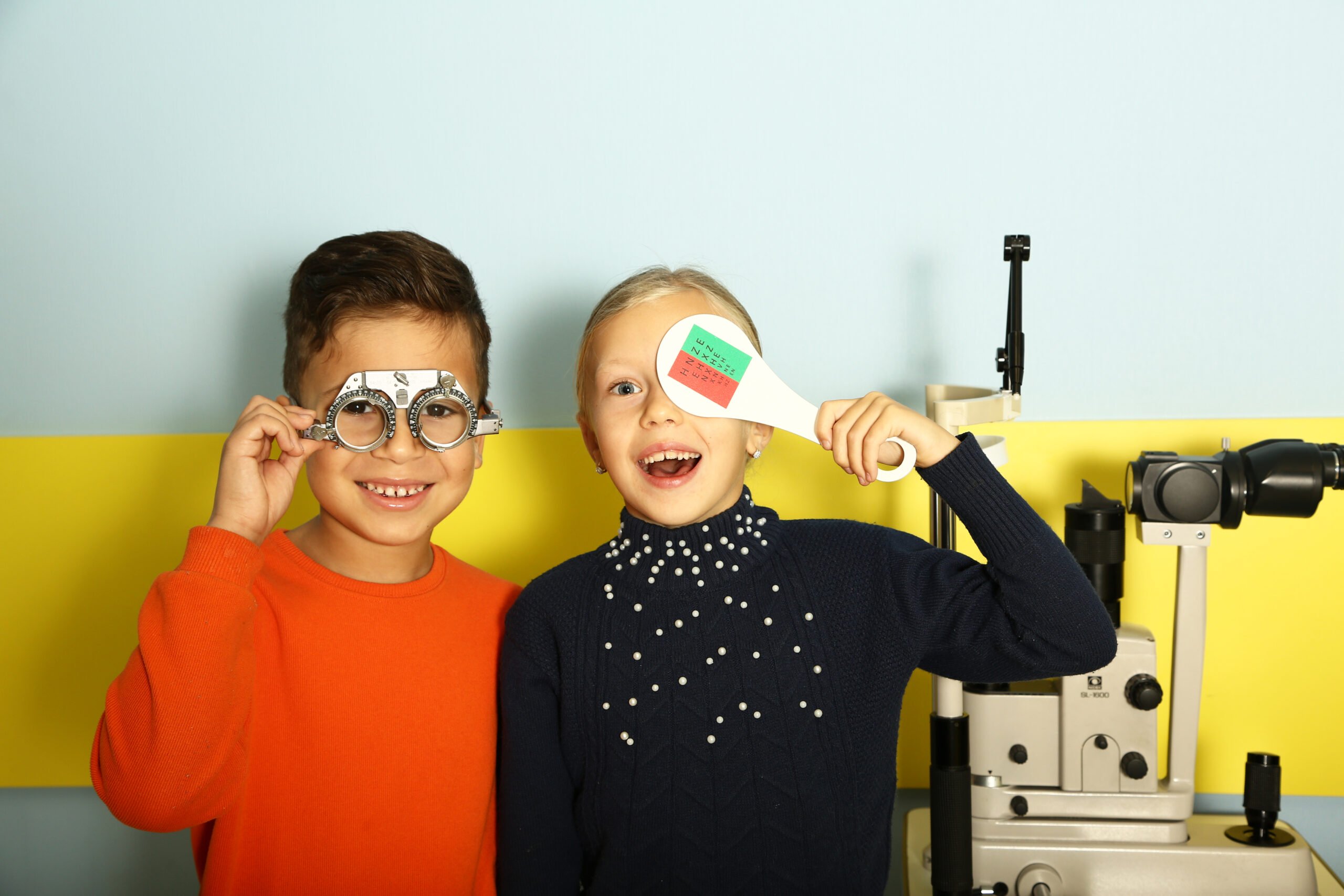 Services we provide
Eximer offers ophthalmology with advanced technologies, highly qualified doctors, and modern equipment. We guarantee high-quality diagnosis, treatment, and prevention of eye diseases.
At the «Eximer» pediatric ophthalmology in Brovary, you can receive the following services:
Check a child's vision from 0 to 18 years old using modern digital equipment.

Receive a qualified consultation from an ophthalmologist and recommendations for treatment.

Receive consultation and treatment for inflammatory processes.

For strabismus, undergo specialized consultation and therapeutic procedures.

Undergo hardware treatment to stimulate the visual system.

Obtain a certificate for the pediatrician for school or kindergarten.

Select glasses and contact lenses.
Advantages of diagnosis and treatment at «Eximer KIDS» 
Providing quality diagnostic services at a convenient time for you, making the visit to the clinic as comfortable as possible.

High level of qualification and professionalism of our specialists.

Modern equipment from leading world manufacturers.

Comprehensive diagnostic examination programs will help determine the condition of the child's visual system, detect diseases at an early stage, and start timely treatment.

Monitoring the development of a child's vision with patient history and medical documentation.

Examination of children from birth to 18 years old.
Possibility of receiving specialized narrow-profile treatment, if necessary, at the main branch of the network in Kyiv, at Dilova Street, 5B.
Service Fees
Basic diagnostic examination with a consultation from an ophthalmologist:

600 UAH

Diagnostic examination with pupil dilation and a consultation from an ophthalmologist: 

800 UAH

Express diagnosis for school/kindergarten certificate

450 UAH

Hardware treatment, 1 session

250 UAH

Course of hardware treatment (10 sessions)

from

2500 UAH