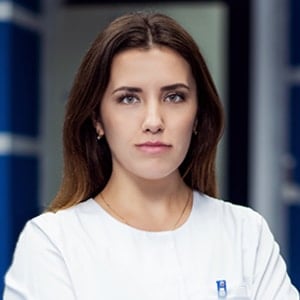 Ophthalmologist
Work experience: 3 years
Specialization
– Diagnostics and counseling
– Pre- and post-operative examination
— Selection of contact lenses and glasses of various complexity
Education
2014-2020 – She studied at the Zaporizhia State Medical University.
2020-2022 – She completed the full-time internship at the OnMed Ophthalmological Medical Center. The part-time of internship she completed at the Kherson Regional Clinical Hospital.
2022 – An ophthalmologist in the chain of opticians Lux Optika.
From 2022 to the present – She is an ophthalmologist at the Eximer Odesa Ophthalmological Center.